Beginner / Trainer 
The Surf is a super light handling and soft feeling beginner sail for newbie windsurfers, including children. 
Vinyl and Dacron create a very durable trainer sail that can be left rigged for extended periods. Its bright red color is easy to spot both from the shore and across the water. Soft, playful, easy and incredibly durable, the Surf is the perfect beginner sail, or an excellent sail for just cruising on a big board in light wind.
We constantly keep improving and developing the Surf to cater directly to centers' and customers' needs.
A new directional graphic indicates port and starboard tack.
Vinyl window & Dacron panels.
Available in 1,0, 1,5, 2,0, 2,5, 3,0, 3,5, 4,0, 4,5, 5,0, 5,5 square meters.
Available in Fluo Orange.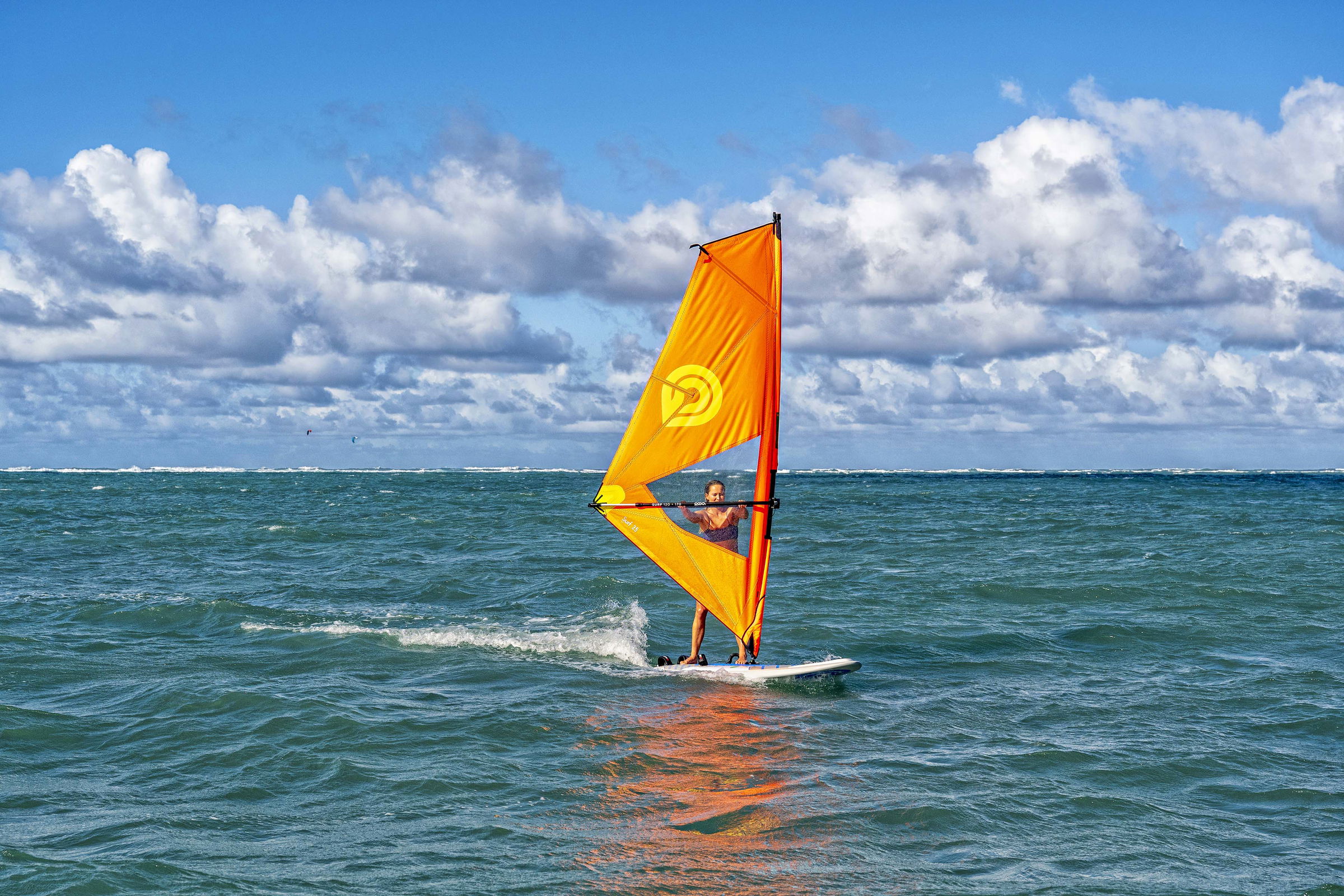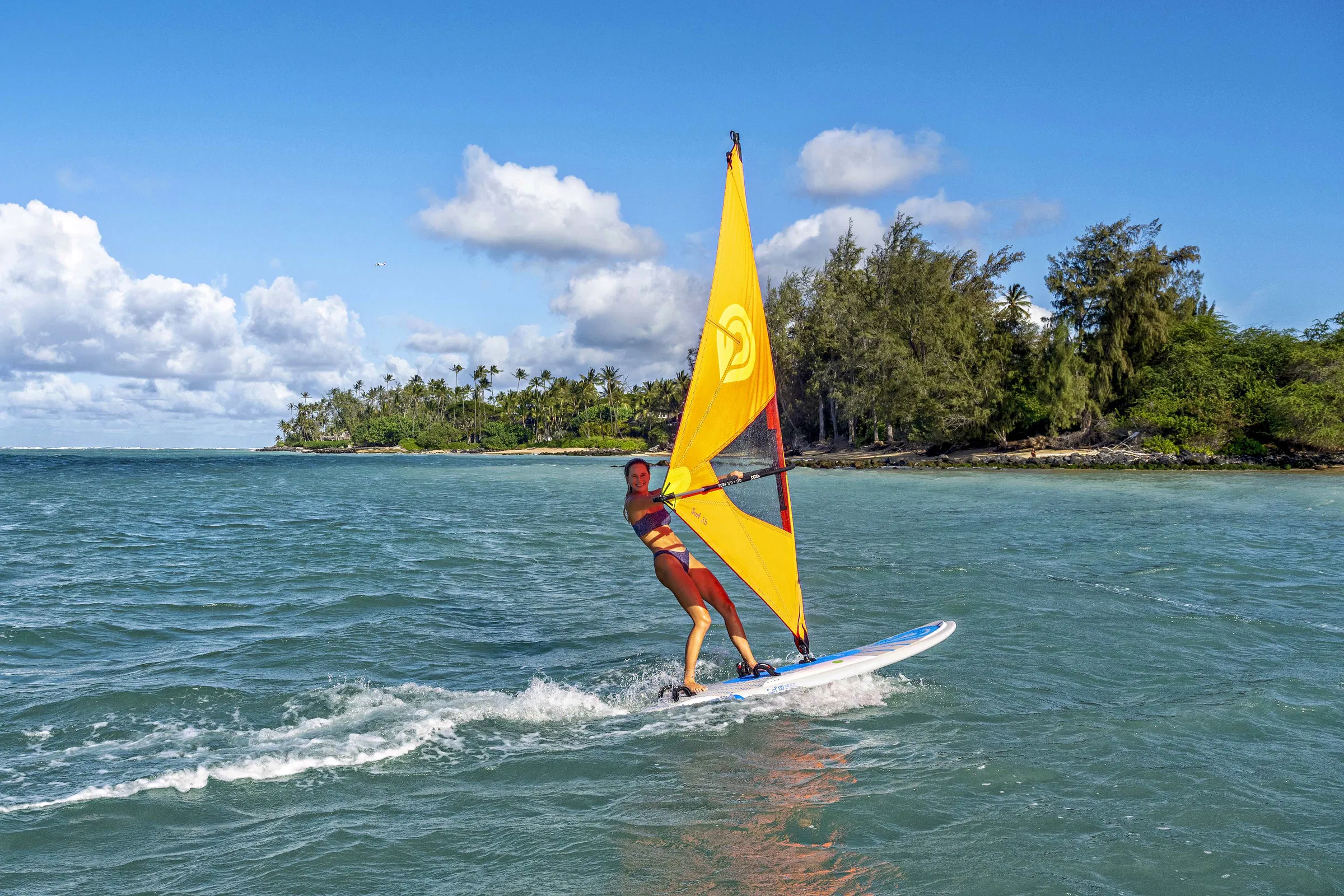 Most orders ship within 1-3 business days. Please contact us before placing your order if you need it on a specific timeline. 
We offer free shipping for full-price items on orders over $250. The following items are not eligible for free shipping: Discounted/sale/closeout items | Used items | Drop ship orders | Oversize items | International orders